Why now for fixed income?
With yield levels remaining relatively high and corporate fundamentals resilient, opportunities may be found across the fixed income universe.

Listen to Marion Le Morhedec as she discusses the outlook and shares her thoughts on investment areas of interest.
Fixed income is in AXA IM's DNA having been investing in it for almost 30 years. With over 120 investment professionals managing €474 billion of assets under management across three continents, we are able to give our clients a global presence with local insights.
Our scale, particularly in corporate credit, affords us excellent access to the markets while our expertise means we can offer clients a broad spectrum of fixed income solutions.
Scope
We offer a broad range of strategies across the fixed income spectrum: Government, Money Market, Inflation, Aggregate, Investment Grade Credit, High Yield as well as Emerging and Asian Markets
Our Fixed Income Strategies
We cover a broad spectrum of fixed income strategies to help investors build diverse portfolios that can be more resilient to economic and market shifts.
Sustainable Investing
Transitioning towards a positive future
AXA IM has spent over two decades building its responsible investing capabilities.
Today more than ever, we remain deeply committed to our leading role as a responsible investor and long-term steward of our clients' investments. 
In this video, Hans Stoter, Global Head of AXA IM Core, talks about how AXA IM's responsible investment philosophy is grounded in two key principles: it helps us make better investment decisions and it is the means by which we can help accelerate the transition to a more sustainable world. In the simplest terms possible, investing is about trying to anticipate the future. 
We look at global ESG issues, such as climate change and how this has introduced risks or new investment opportunities - motivating investors to reshape their portfolio for the future. It has now become a 'must have' feature. 
At AXA IM we are recognised as one of the largest managers of responsibly managed assets in the world. With 88% of our assets in AXA IM Core classified as Article 8 and Article 9 under the EU's SFDR regulation2
IEFzIGF0IDMxLzAzLzIyLiBFeGNsdWRlcyBub24gYXBwbGljYWJsZSBhc3NldHMgKGFzc2V0cyB0aGF0IGFyZSBtYW5hZ2VkIG91dHNpZGUgdGhlIEVVIGFuZCB0aGVyZWZvcmUgbm90IGluIHNjb3BlIG9mIHRoZSByZWd1bGF0aW9uKS4gVGhlIHByb2R1Y3QgU0ZEUiBjYXRlZ29yaXNhdGlvbiBpcyBwcm92aWRlZCBiYXNlZCBvbiB0aGUgYmFzaXMgb2YgdGhlIEV1cm9wZWFuIERpcmVjdGl2ZSAoRVUpIDIwMTkvMjA4OCBvbiB0aGUgc3VzdGFpbmFiaWxpdHktcmVsYXRlZCBkaXNjbG9zdXJlcyBpbiB0aGUgZmluYW5jaWFsIHNlcnZpY2VzIHNlY3RvciAo4oCcU0ZEUiBSZWd1bGF0aW9u4oCdKSBhbmQgc3RhdGUgb2Yga25vd2xlZGdlIGF0IHRoZSB0aW1lIG9mIGVuZm9yY2VtZW50IG9mIFNGRFIgcmVndWxhdGlvbiBpbiBNYXJjaCAyMDIxLiBTRkRSIGlzIG5vdCBhIGZpbmFuY2lhbCBwcm9kdWN0IGxhYmVsbGluZyByZWdpbWUsIGFuZCBhY2NvcmRpbmdseSwgbm8gcmVsaWFuY2Ugc2hvdWxkIGJlIHBsYWNlZCBvbiBhIGZpbmFuY2lhbCBwcm9kdWN0IGJlaW5nIGdpdmVuIGFueSBwYXJ0aWN1bGFyIGNsYXNzaWZpY2F0aW9uIHVuZGVyIFNGRFIuIElmIHlvdSByZWx5IG9uIGEgcGFydGljdWxhciBjbGFzc2lmaWNhdGlvbiBoYXZpbmcgYmVlbiBnaXZlbiwgdGhpcyBpcyBhdCB5b3VyIG93biByaXNrLiBJbnZlc3RvcnMgc2hvdWxkIGFsc28gYmUgYXdhcmUgdGhhdCB0aGUgU0ZEUiBjbGFzc2lmaWNhdGlvbiBwcm9jZXNzIGlzIGluaGVyZW50bHkgdW5jZXJ0YWluIGF0IHByZXNlbnQsIGFzIFNGRFIgaGFzIG9ubHkgY29tZSBpbnRvIGZvcmNlIHJlbGF0aXZlbHkgcmVjZW50bHkgYW5kIGl0IGlzIG5vdCB5ZXQgY2xlYXIgaG93IGFsbCBhc3BlY3RzIG9mIHRoZSByZWdpbWUgc2hvdWxkIGJlIGludGVycHJldGVkLiBXZSBtYXkgdGhlcmVmb3JlIHdpc2ggdG8gcmVjb25zaWRlciB0aGUgY2xhc3NpZmljYXRpb24gb2YgdGhlIGZ1bmQgZnJvbSB0aW1lIHRvIHRpbWU7IGUuZy4gdG8gcmVmbGVjdCB2aWV3cyBpbiB0aGUgbWFya2V0IG9uIFNGRFIgKHdoaWNoIGFyZSBjb250aW51aW5nIHRvIGV2b2x2ZSksIG5ldyByZWd1bGF0b3J5IGd1aWRhbmNlLCBhbWVuZG1lbnRzIHRvIFNGRFIgbWFkZSBvdmVyIHRpbWUsIG9yIGEgZGVjaXNpb24gYnkgYSBjb3VydCBjbGFyaWZ5aW5nIGl0cyBpbnRlcnByZXRhdGlvbi4gSW52ZXN0b3JzIGFuZCBvdGhlciB0aGlyZCBwYXJ0aWVzIHNob3VsZCB0aGVyZWZvcmUgdGFrZSB0aGlzIGludG8gYWNjb3VudCB3aGVuIGNvbnNpZGVyaW5nIHRoZSBmaW5hbmNpYWwgcHJvZHVjdCBmb3IgaW52ZXN0bWVudC4gSXQgaXMgcmVtaW5kZWQgdGhhdCBhIGRlY2lzaW9uIHdoZXRoZXIgdG8gaW52ZXN0IGluIGEgcHJvZHVjdCBzaG91bGQgYmUgYmFzZWQgb24gdGhlIGxlZ2FsIGRvY3VtZW50YXRpb24gb2YgdGhhdCBwcm9kdWN0IGluIGl0cyBlbnRpcmV0eSBhbmQgbm90IG9ubHkgb24gdGhlIHN1c3RhaW5hYmlsaXR5LXJlbGF0ZWQgZGlzY2xvc3VyZXMgbWFkZSB1bmRlciBTRkRSLg==
Hans Stoter, Global Head of AXA IM Core talks about our responsible investment philosophy
Our range of investment strategies aim to meet the financial challenges we face today and the environmental and social landscapes of the future. We actively look for opportunities that will provide long-term investment growth whilst seeking to minimise volatility.
LATEST INSIGHTS
Stay ahead of the curve with the latest investment insights
From investment trends changing the world to what's moving markets. Get the latest news, insights and thinking from our experts.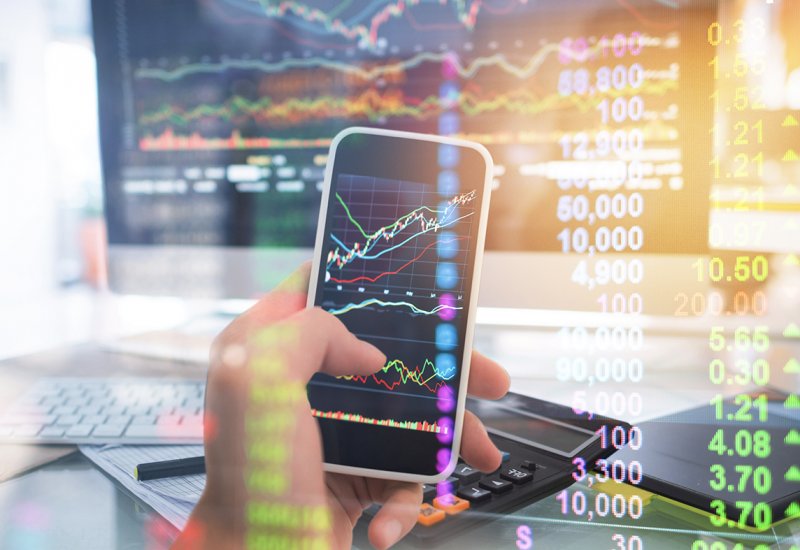 ETFs
AXA IM ETFs
Our new ETF platform gives investors greater access to the AXA IM expertise they trust, in the format of their choice.
Explore the range
The value of investments, and the income from them, can fall as well as rise and investors may not get back the amount originally invested.